The link below will bring you to the step-by-step provided by Google directly:
If you haven't already, claim your listing on Google My Business. Then, edit your listing to add your WEBSITE URL address — you can also share your online ordering site through the Posts feature of Google My Business.
To add your 'Order Now' button under the Google sidebar: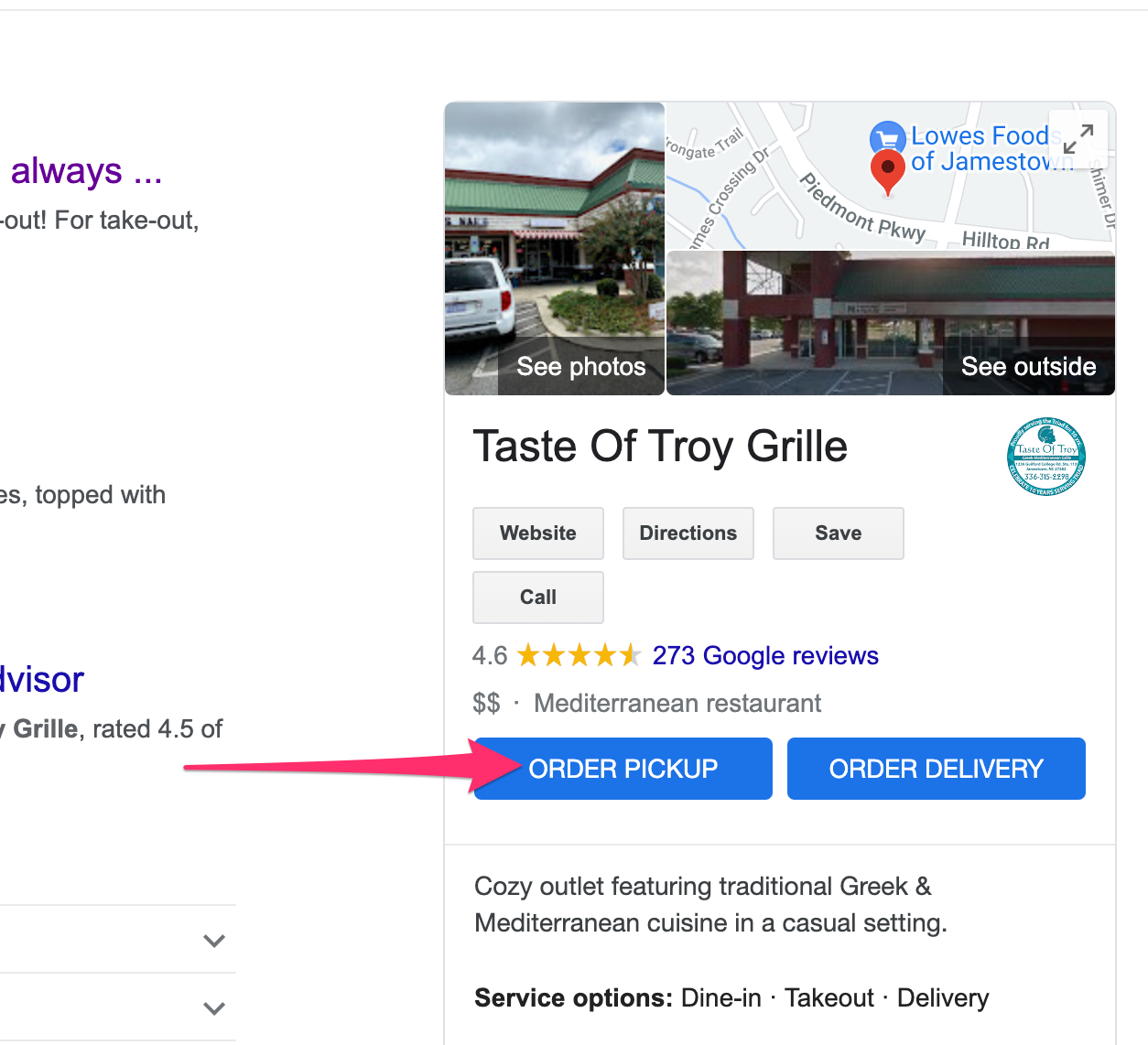 Open

business.google.com

Click on the left 'Food Ordering'

Add YOUR WEBSITE URL (builds your brand and your SEO)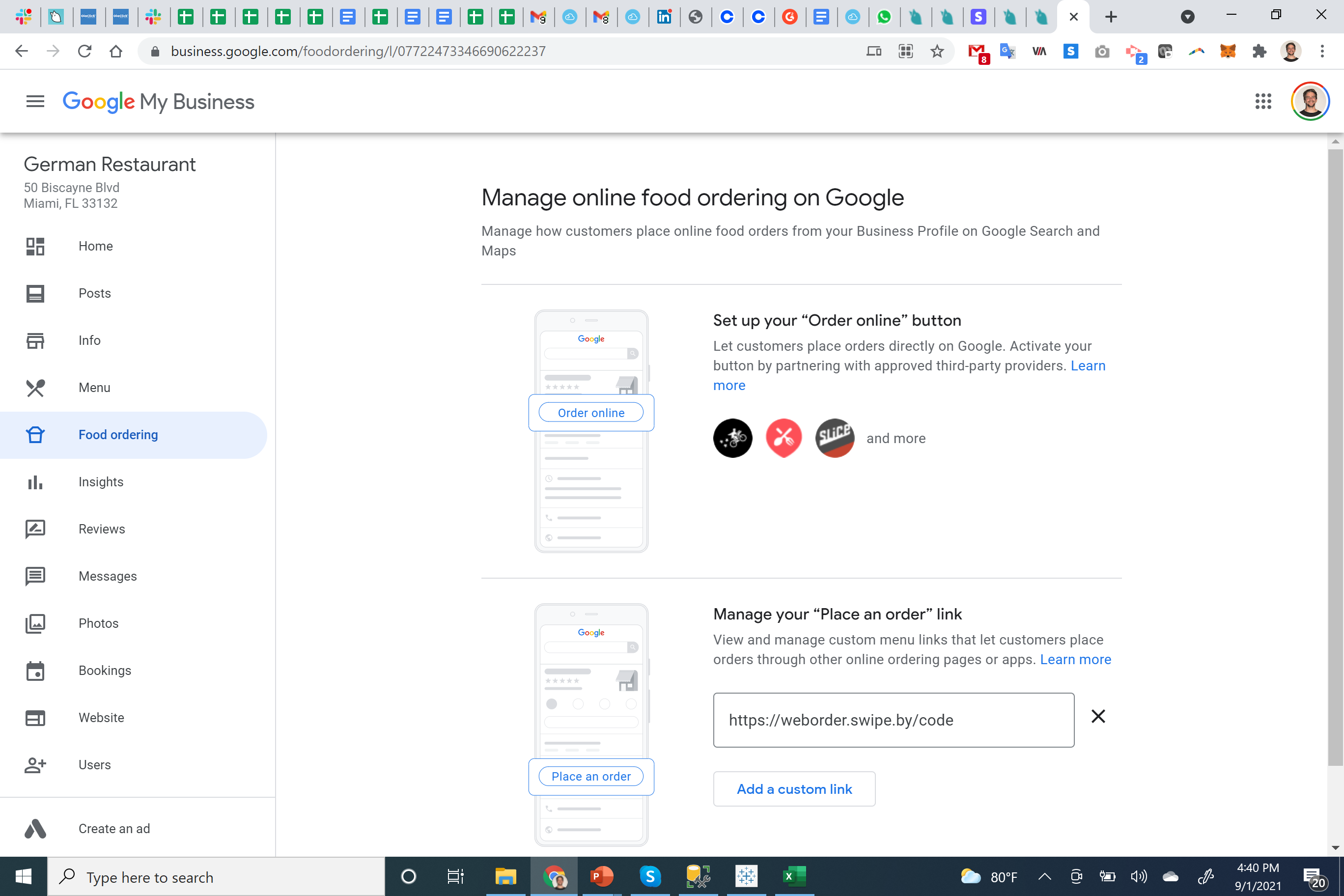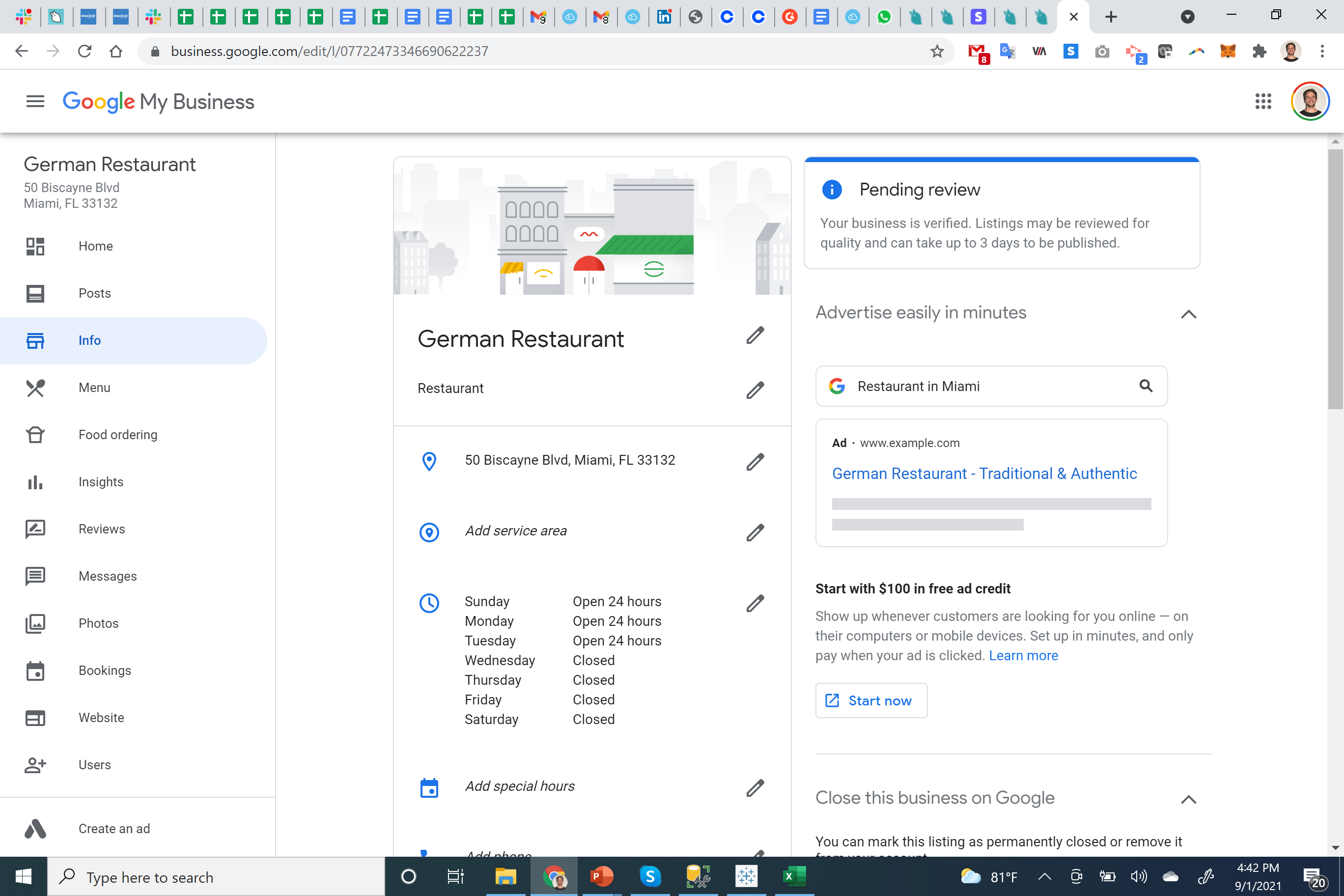 If you would like the SWIPEBY team to do this for you please follow the instructions below:
1. Click User on the left-hand side: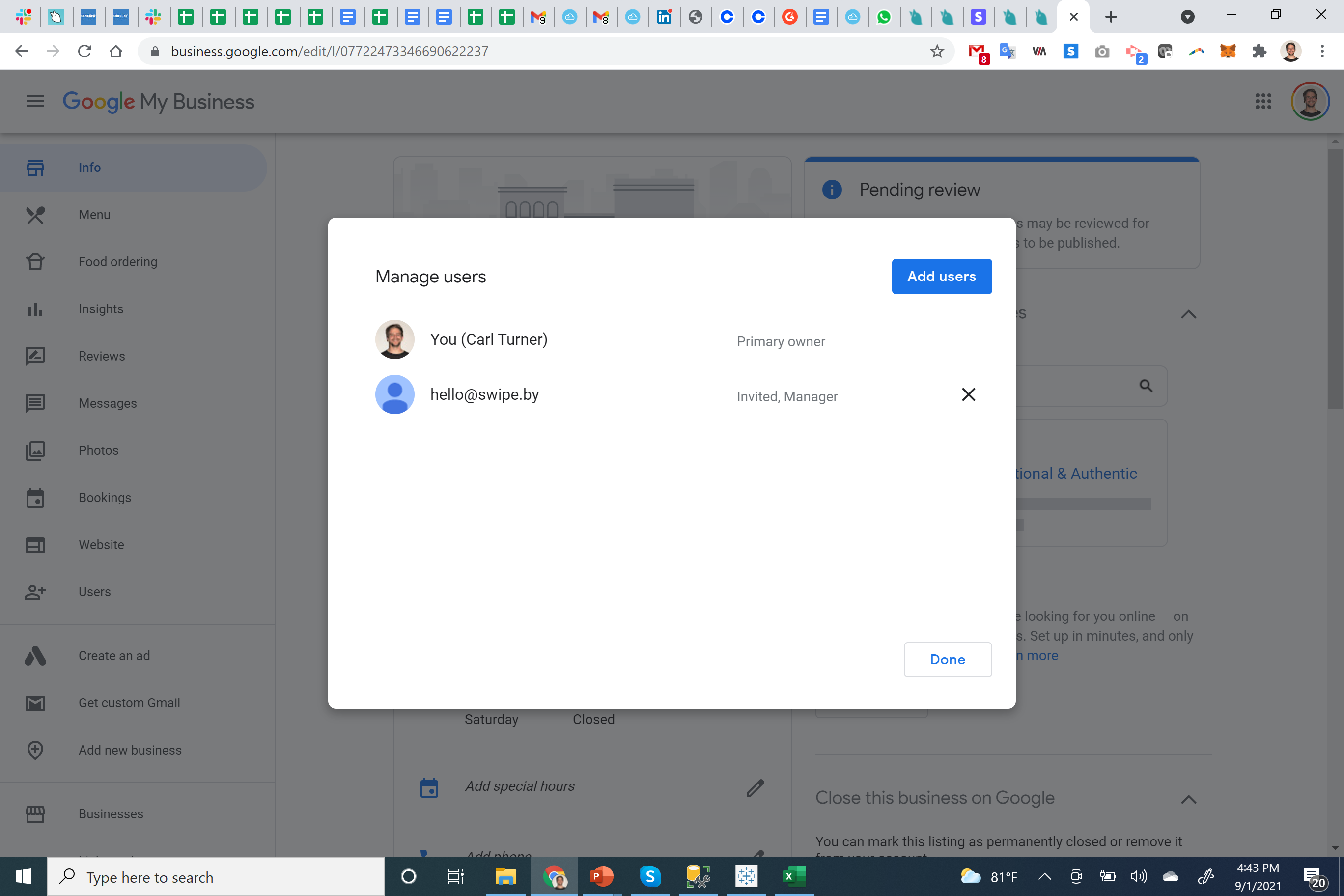 2. Click 'Add User'
3. Add the following email address as a Manager - hello@swipe.by
And we will be able to do this for you.