With SWIPEBY you can set up parameters for your own delivery operations. Customers can then place orders via the web and app, get charged as you have set up, and your drivers fulfill the delivery order.
How can my own delivery be configured?
You can draw custom delivery zones! Don't just depend on round radius, with SWIPEBY you can draw customs zones where your drivers will deliver.
You can define delivery prices based on distance between you and the customer.
You can define buffer times to ensure timeline deliveries.
You can define a minimum order value for delivery orders.
What does SWIPEBY do automatically?
SWIPEBY automatically calculates delivery times based on set buffers, live prep times and traffic.
SWIPEBY validates customers addresses against your set up delivery zones.
Can I use my own drivers & third party drivers?
Yes, if you enable 'both' (self delivery & third party delivery) in your dashboard, you can then toggle on your tablet in real time between the service you want to use right now.
-> If you toggle to 'self delivery' all future orders will be processed to your drivers, if you toggle 'third party delivery' all future orders will be processed to third party drivers.
-> This can be helpful if you are temporarily out of drivers or all drivers are on the road and you still want to fulfill orders quickly, just switch to third party temporarily.
How much does the delivery tool cost?
Using self delivery is free and all tips go to you.
Using third party delivery, we charge you a $0.99 dispatch fee and tips go to the driver.
Define 'delivery buffer' and 'minimum ordering value.'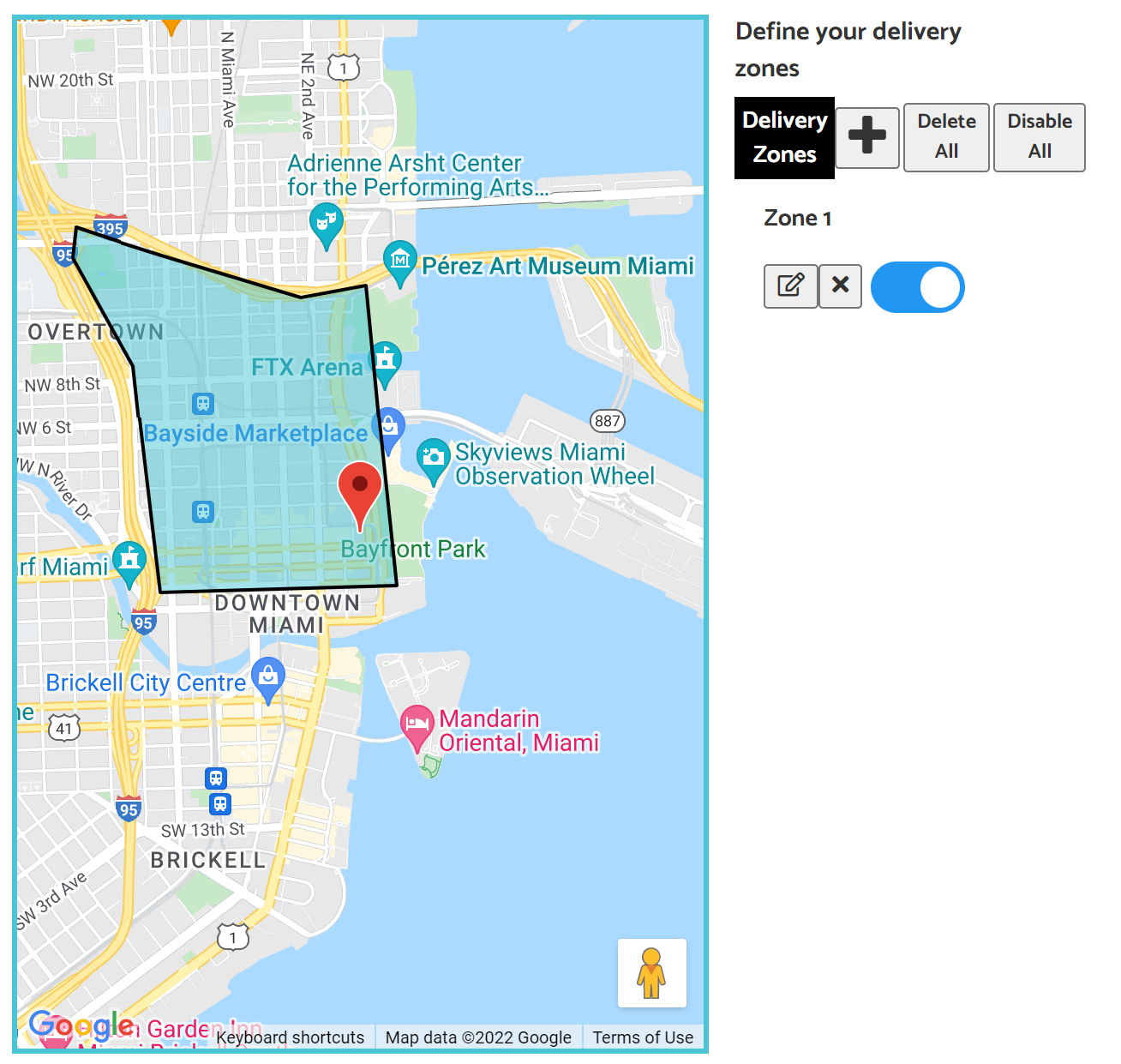 Draw unlimited custom delivery zones.
Define charges to the customer based on distance of delivery.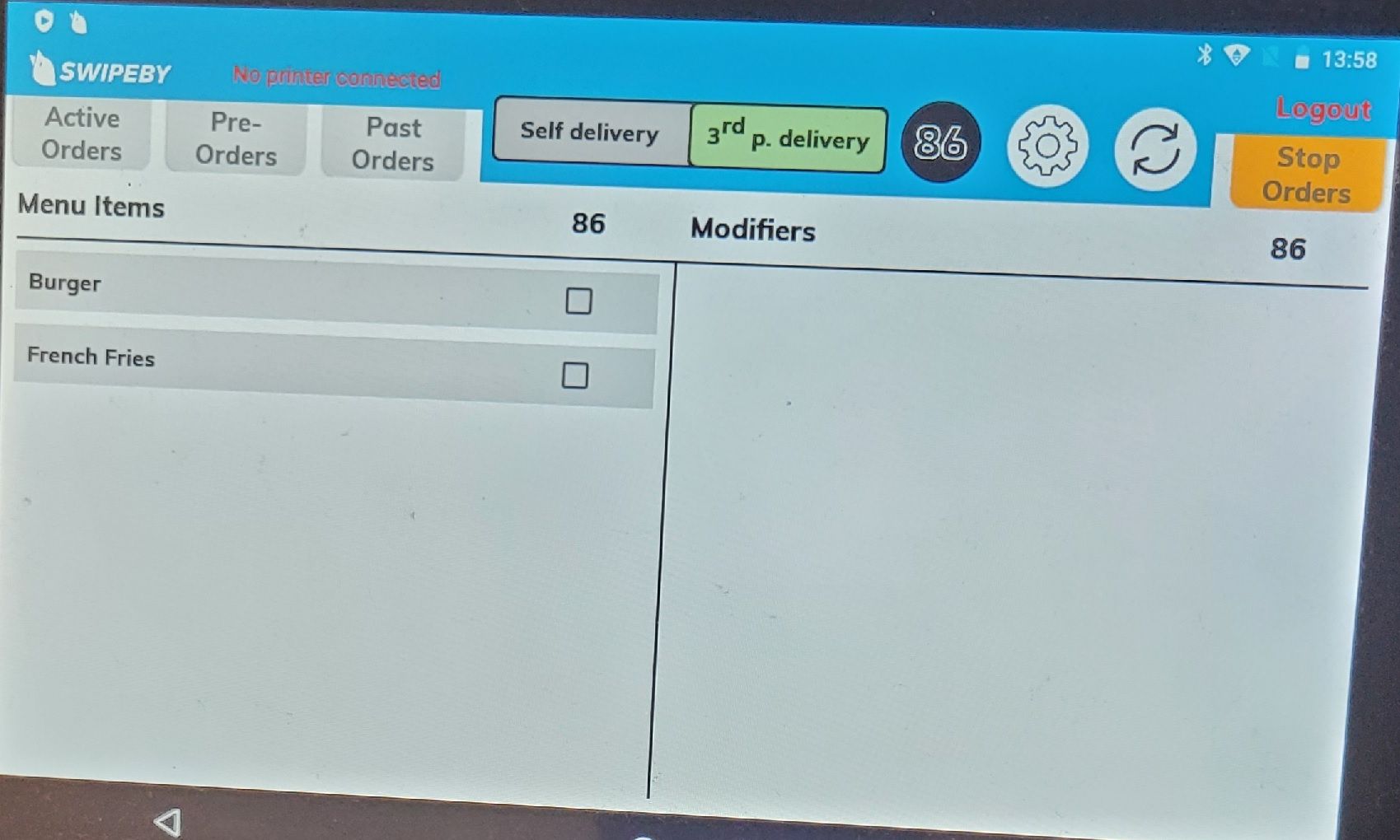 Toggle on the tablet to set your current delivery method.